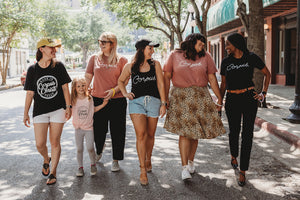 Established in 2019, Made in Corpus Christi was created to showcase the incredible amount of talent produced by creatives in Corpus Christi, Texas. We hire local designers, partner with local makers, and work with local businesses to curate beautiful lines of goods designed, crafted, and/or produced right here in the Coastal Bend. 
Our mission is to help build up small businesses, keep our tax dollars local, and bring pride to our community. 
In keeping with our goals, we are now offering wholesale opportunities to select retail locations in Corpus Christi. Sharing creativity, passion and positivity through beautifully designed goods is the best way we can think to do that.
We love this city and hope you enjoy this venture as much as we do.